Hello and Welcome to our fun CASEING the CATTY Sunday Blog Hop and Challenge!
Our goal is to inspire you with a new take on the projects illustrated in our amazing catalogues!! And then, we challenge you too - join in the fun with us as you Copy And Selectively Edit from the Stampin' Up! catalogues with us!!
This week, we are all about the Holiday Tags in our Holiday Catalogue!
My inspiration comes from the front cover!!! I didn't get very far into the catalogue did I!?? It was this glorious All is Bright DSP calling to me!! I just looooooove the photographic images on the paper - they just make any simple card look so opulent and lush!!
I've converted the tag into a card front as I use a lot of cards at this time of year! If ever there's a time for a cardmaker to share my cards, Christmas is it!!!!
My tag is a bit bigger than the tag on the front of the catalogue to cater for my stamp choice. I've used the circle from Swirly Frames for my heat embossed background, and this is a bit bigger than the one illustrated on the catalogue which uses Making Christmas Bright.
My greeting comes from the new stamp set available to you in November - Snow is Glistening - I love the sentiment and the font on this one and I can see it getting lots of use!!
My first card (above) features some white bakers twine to hang my 'bauble', but then I tried with the gold cord which I really love. Which is your favourite?
The little rounded edges on the greeting were punched with the edge of the Christmas Traditions punch which comes in a gorgeous tin with coordinating stamp set - this has been a super useful stamp set for all my classes with Nursing Homes!!!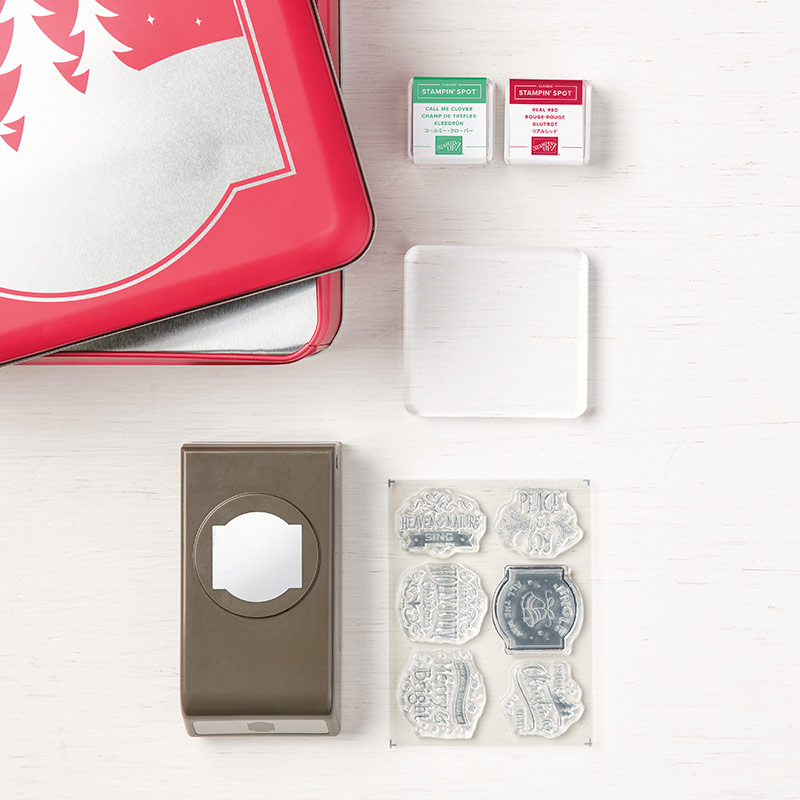 When you've done all your hopping across this amazing team, grab your catalogue and get CASEING as you check out all the amazing tags that are featured!! I counted about 55 tags with a quick flick through the Holiday Catalogue!! That's amazing!! So many options to inspire you to join in the challenge with us.