Hello and Welcome to a beautiful bunch of colours for our Colour INKspiration Blog Hop and Challenge!!
Do you love our inspiration picture this time? What a stunning bunch of flowers!!
We are challenging you to use all of these colours together in 1 project!! They are: Blueberry Bushel, Balmy Blue, Lovely Lipstick, Gorgeous Grape and Granny Apple Green.
I've used these colours to help me create a bunch of gifts for my workmates. I've used a lovely stamp set from the Stampin' Up! Holiday Catalogue called Country Home.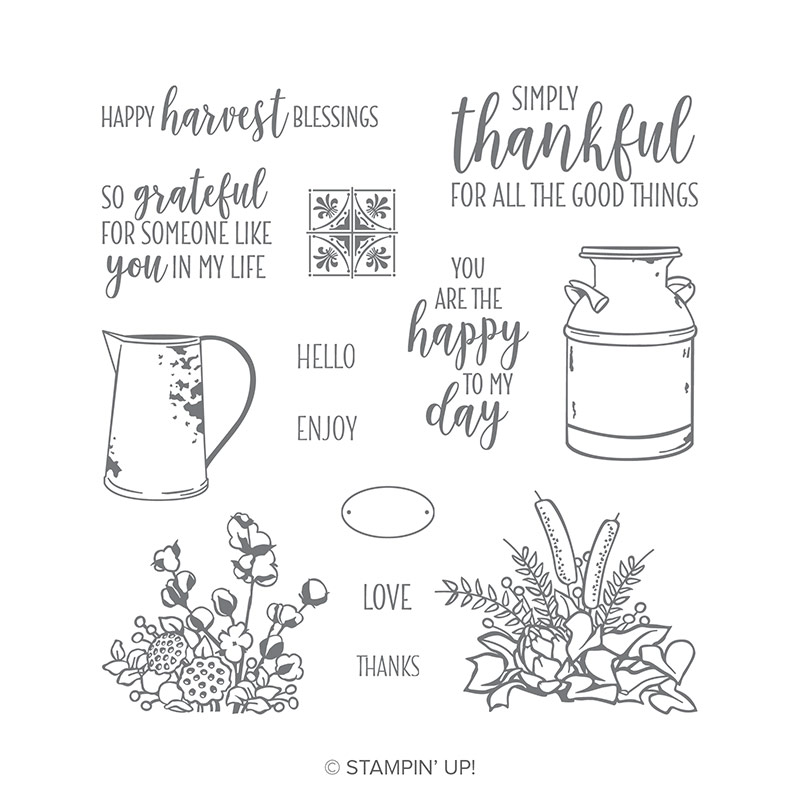 It will no longer be available once the catalogue finishes on 2nd January, so I'm making the most of it when I can!! I love the spirit of gratitude in this stamp set, and I think these greetings work so well as a great reminder every day of the year - so a calendar Easel Card was born!
Heather taught this as one of our projects on our team day and I loved the idea so much I've made extras!! The anchor for the easel features a pack of sticky notes - Heather's project had a little box for these, but I've just made a cover for the top so that it all blends in to the colours for this challenge! (I could only find yellow sticky notes!!!)
The top folds down to expose the bottom half of the base of the easel allowing the pretty flowers to show up even when the 'card' is closed. All the images were watercoloured with an aqua painter and the challenge inks.
Now it's time for you to hope over and see
Rose's
amazing project - I'm not usually into bright colours, but I've just LOVED seeing all the team projects in these colours - so so so beautiful!!
We'd love you to join in the fun with us too!! Use all of these colours in your project and then add it to the lineup on our facebook challenge page!! Too easy.
UPDATE: Card Measurements for those who'd love to give this a go!!
Blueberry Bushel base card - 21cm x 14.5cm scored at 14.5cm and 20cm along the long side
Blueberry Bushel easel front - 14.5cm x 10cm
Balmy Blue mat - 2 x (14cm x 9.5cm) for the Easel and the Base
Shimmer White for stamping and colouring - 2 x (13.5cm x 9cm)
Blueberry Bushel mat for the Calendar is 5cm x 8cm
Blueberry Bushel Post It Note Cover is 3" x 10.5cm scored at 3" & 3 3/8" on the long side.