Hello and Welcome to a fun scrapbook page I created for a Challenge with
Scrapbooking Global group.
The challenge was -
June Challenge is a Bossy Scrapper one.
That means I tell you what you MUST have on your Layout..you can add extra items if you wish but you must include the following.
1.3 Photos
2. Background Stamping
3. Ink all of your edges

4. Handwritten Journalling only
5. Strips of Designer Series Paper
6. Matted Photos.
My background stamping comes from the lovely Very Versailles stamp set - love the script and the leafy images from this set!
All of my edges have been sponged using Crumb Cake.
I've incorporated my strips of DSP very subtly! They are featured at the top and bottom of my page with some bakers twine detail. The edges were torn and sponged. The DSP featured is: See a Silhouette and Come Sail Away both featuring blues to reflect the Blueberry Bushel of the stamping.
My journaling includes the date written inside the gorgeous stamped frame, and written at the bottom of the page. I love the legacy of handwriting on scrapbook pages. After my Grandmother died, I treasured the dates and details in her photo album written in her handwriting (which was beautifully neat script!!).
I almost used all of the images in this stunning stamp set!!!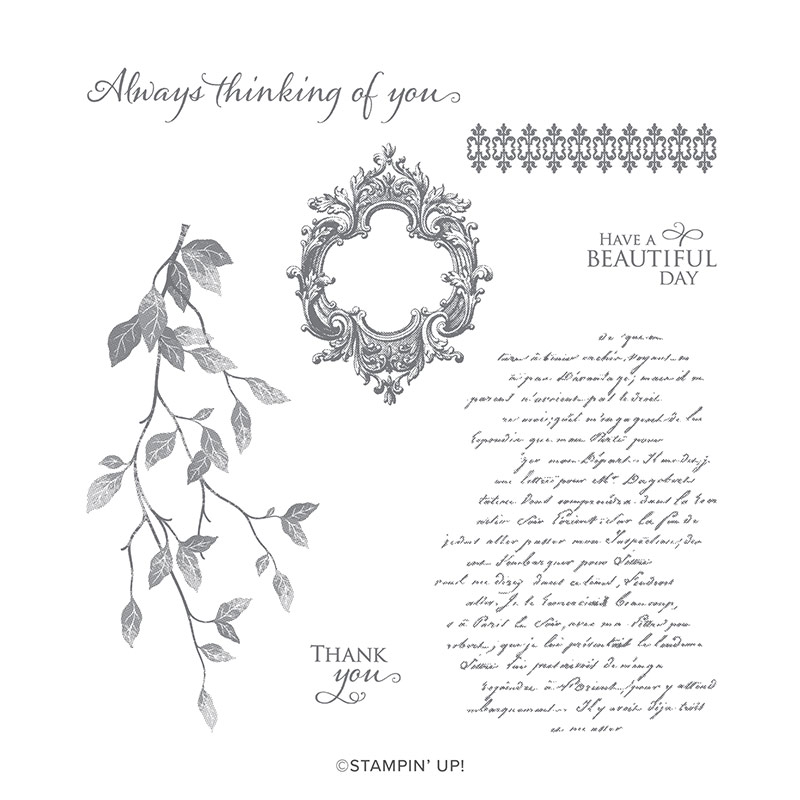 PS. did you know we have a brilliant promotion to join Stampin' Up! this month????? The Starter Kit just got bigger!! Check out the details on the Join the Fun tab on my website.
Our second fun promotion this month is our Bonus Days vouchers!! When you spend enough in July, you get a voucher to give you a discount in August!! Love a fun voucher like this!!!